Let's talk about the unique type of night vision equipment – night vision goggles. The glasses have several advantages over the rest of the NV line. Our article is written for beginners who are faced with a difficult choice. We will point out the critical parameters that you need to consider when buying. Let us tell you how the generations of night vision goggles differ. In addition, we will introduce you to the best night vision goggles, which are selected according to the principle of the best price-quality-functionality ratio. After reading our article, you will be free to navigate the complex world of digital parameters and will be able to choose night vision goggles for your tasks independently.
Best Night Vision Goggles
To begin with, let me introduce you to the best representatives in their price segment. By focusing on these models, you can better understand your needs and rationally approach your choice.
1
Nightstar 1 × 20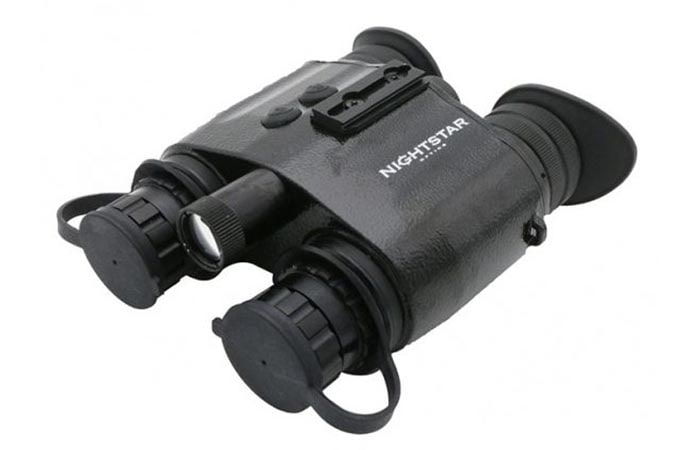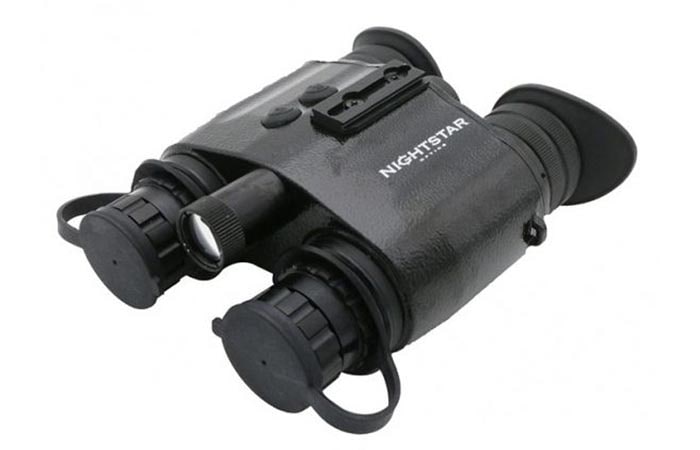 Let's start with the winner in the "Best Cheap Night Vision Goggles" category. Nightstar 1 × 20 is equipped with a close-range IR illuminator. These glasses are suitable for undemanding users and solving the most trivial tasks. In appearance, they resemble traditional headboard-mounted binoculars. They are somewhat heavy and awkward compared to more expensive models. They cannot be adjusted to suit their center-to-center distance. But, their disadvantages pay off in their ease of use and modest cost.
2
AGM NVG-40 NL2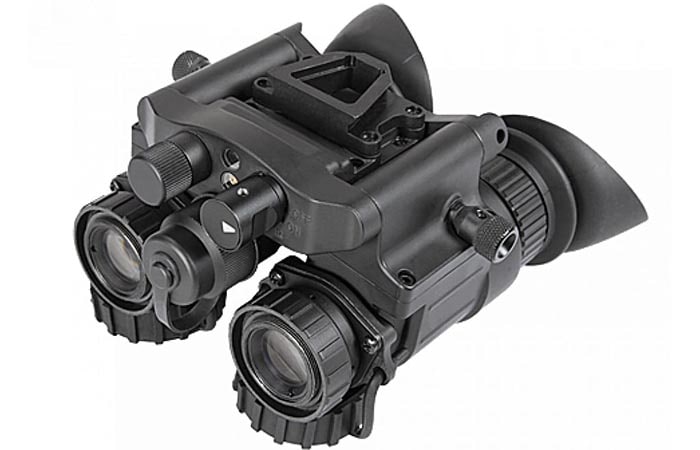 For those not satisfied with the entry-level, we offer a serious tool for professional use – AGM NVG-40 NL2. In appearance, it resembles somewhat reinforced ordinary binoculars. Its system of 2 eyepieces and two objectives gives a better sense of depth in space. Such a system provides a specific effect of presence and a wider viewing angle. The 27mm lens and 40-degree field of view allow you to cover a wide area of observation. In addition, viewing with both eyes is more comfortable than viewing with one eye, as in monocular. The amplifier tube is of 2+ generation, which guarantees high-quality, clear images with high contrast. The glasses measure 4.5 x 4.6 x 2.9 inches and weigh 1.42 pounds, which undoubtedly makes them comfortable to use. NVG-40 NL2 goggles can be attached to a standard dovetail headset and helmet mount. The model assumes several options for fastening to a helmet and a tripod. In these glasses with a magnification of 1x, you can quite comfortably move around at night, conduct aimed fire, and drive a car at low speed. Thanks to focusing from 0.25m. ad infinitum and illuminated by an IR flashlight, it is possible to read easily in the dark and observe the most distant objects. Night vision goggles offer diopter adjustment from -6 to +2 and center distance correction. The most comprehensive temperature ranges from -40 ° F to + 122 ° F, and the shock and moisture resistant housing makes the NVG-40 NL2 suitable for use in the harshest weather conditions. The battery supports work for 20 hours, and with an additional battery up to 80 hours. In addition, there is a bright light blocking system, automatic shutdown, manual gain control. We are confident that such parameters will suit not only beginners but also professional users. They are in the middle price segment but have parameters like most night vision goggles from the premium segment.
3
ATN PS15-3A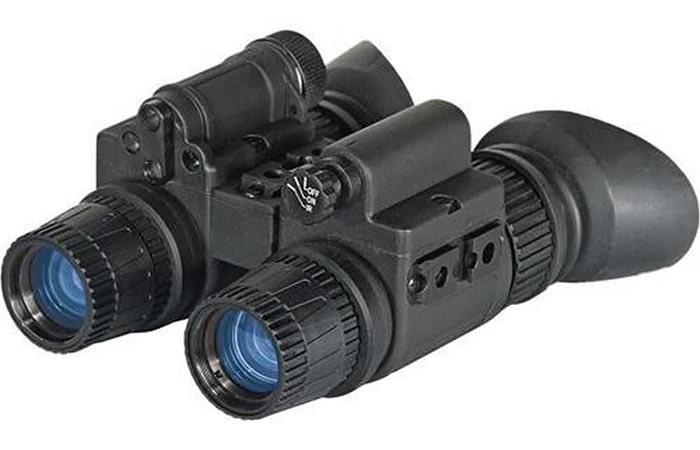 Let's go up one more level. ATN PS15-3A glasses are 3rd generation glasses with improved image characteristics, which are most requested among professionals. The 27mm lens has a Proshield anti-reflective oleophobic coating and a 40-degree field of view. The focusing range is from 0.25m to infinity. When illuminated by an infrared flashlight, it does not leave the target any chance to go unnoticed. An operating temperature of -40 ° F to 122 ° F and a shock and water-resistant housing allows the ATN PS15-3A to be used in the most challenging environments. Measuring 4.7 x 4.5 x 2.7 inches and weighing 1.54 pounds, it can be comfortably stowed in a backpack, around your neck, attached to a helmet, or on a tripod. They're not the lightest night vision goggles, but some pretty tough guys use them, so we don't consider their weight a significant issue. The battery can provide 60 hours of uninterrupted operation. This is what every serious night vision user wants in their backpack, but the price matches the quality.
4
ATN PVS-7P NVG Gen 3s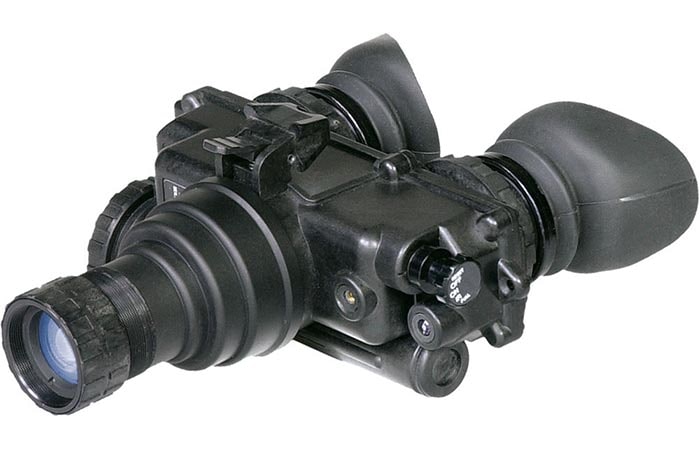 ATN PVS-7P NVG Gen 3s is a bio-eyepiece. It has two eyepieces and one objective. Due to the absence of a second objective, it became possible to reduce the weight of the device and its cost without deteriorating its optical capabilities. The glasses are in the middle price segment. This is the 3rd generation. Therefore, the user can count on the best image parameters. ATN PVS-7P NVG can be used as binoculars, helmets, or tripod mounts. It has improved shock and weather resistance—lightweight at 1.1 pounds and compact. The 64mm lens is specially coated to resist fogging, scratches and dirt. A viewing angle of 40 degrees gives good coverage of the horizon. Focusing 0.25m to infinity, diopter adjustment, center distance adjustment, automatic blocking of bright light, IR illumination, 40 hours of operation – in a word, it is equipped with everything you need to succeed in any process. It can work in any condition. The ATN PVS-7P NVG Gen 3s is professional-grade equipment similar to that used in the US Army.
5
AGM NVG-50 NL2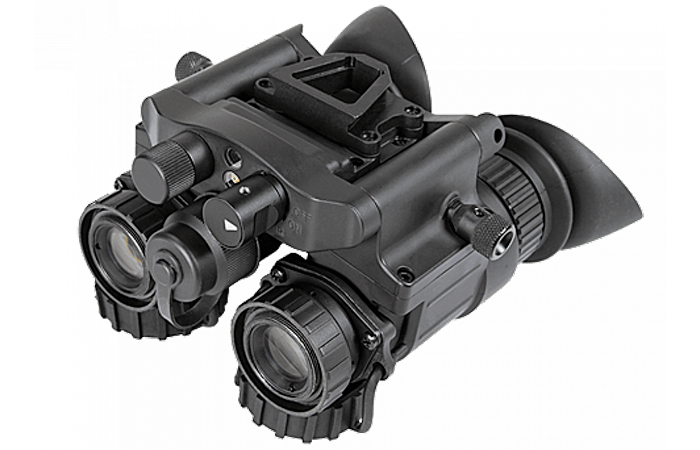 AGM NVG-50 NL2 caught our attention with its improved field of view. This is a traditional stereo imaging system with a 51-degree wide viewing angle. Applied at the same time, they produce a higher quality spatial image, and Gen 2 provides excellent picture quality and clarity. The night vision goggles are compact 4.4 "x 4.6" x 2.9 "and are lightweight at 1.35 pounds, making them comfortable to wear on a helmet, clip onto a strap as binoculars, or easily fit into any tactical bag. AGM NVG-50 NL2 has several options for fastening systems for a helmet, tripod. In all other respects, this is a fairly standard set, appreciated by all advanced users: a 19 mm lens with a special coating; built-in IR flashlight; zoom 1x- 3x; adjustment of diopters and center-to-center distance; focusing range from 0.25m to infinity; blocking in bright light; regulation of brightness of lighting; automatic shutdown; wide temperature range. The glasses can work for 20 hours, which is quite enough for the most severe event. This device is designed for long-term use. It features good protection and is lightweight. AGM NVG-50 NL2 is in the middle price segment but has improved optical characteristics. All law enforcement agencies will appreciate its merits, security agencies, search and rescue organizations, advanced hunters, ship owners, and athletes.
6
Sightmark Ghost Hunter Kit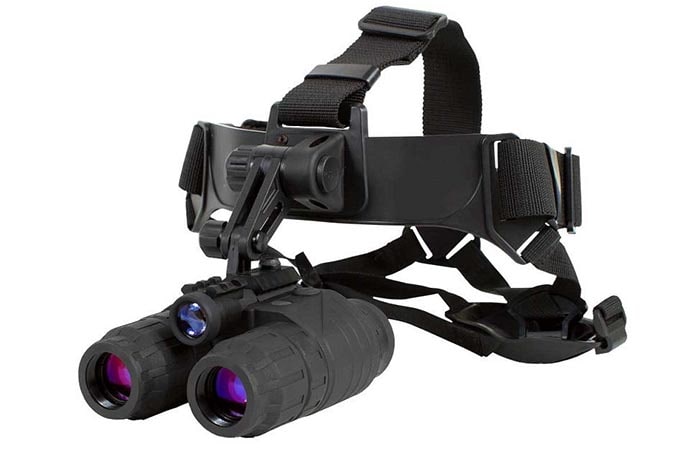 These night vision goggles are great for everyday tasks. They are inexpensive, suitable for home security surveillance, hunting in confined spaces, camping, sports games. The Sightmark Ghost Hunter Kit is a 1st generation night vision kit and therefore requires an obligatory IR flashlight. It has a low refresh rate and is best used for observing from a fixed vantage point. The Hunter Kit does an excellent job of short-range detection up to 87 yards and has a 1x magnification. The battery lasts for 20 hours, which is quite suitable for budget night vision goggles. Lightweight at 8.8 ounces, they can be easily worn on a helmet or attached to a headband. Among the shortcomings, we note the inconvenient adjustment, and the mounts must be purchased separately.
6
Yukon Tracker 1 × 2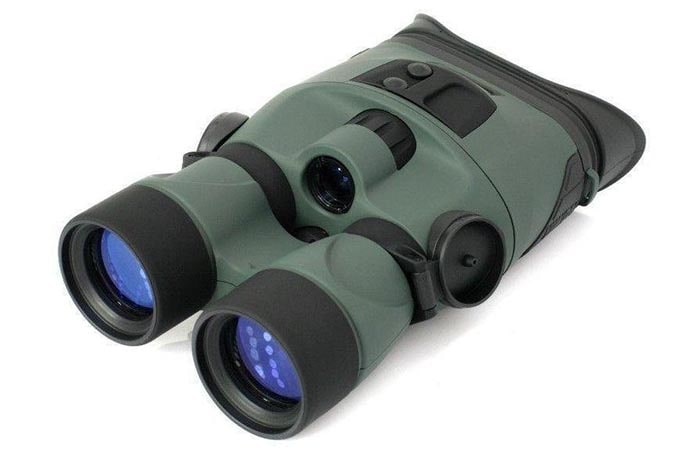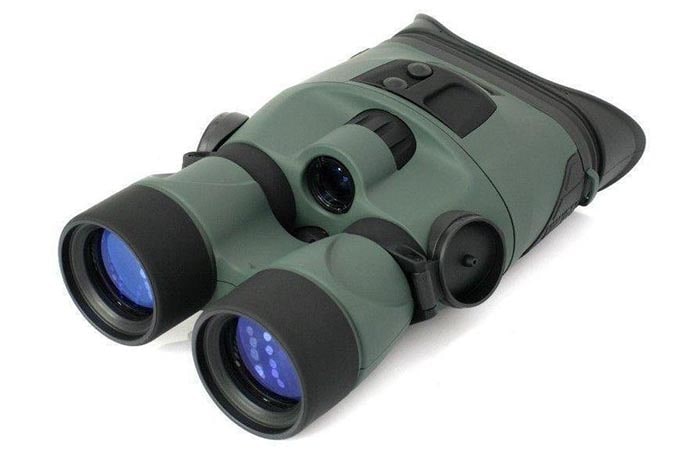 Yukon Tracker 1 × 2 is a representative of the 1st generation of night vision goggles with traditional stereo vision. They come with a unique head mount that allows you to keep your hands free for weapons. The device is equipped with an IR flashlight and can track a target at a distance of 80m. It has an average size of 175 x 123 x 72 mm and a weight of 600 g. The working time does not exceed 40 hours. The 24mm lens and the 30-degree field of view provide good coverage of the terrain. These night vision goggles will help protect property in the countryside, outdoor sports, hunting big game, and are perfect for beginners.
What to Look For in a Night Vision Goggle
Generation of the image intensifier tube
This critical parameter is responsible for the image quality. The higher the generation, the higher rate, the sharper and more contrasting images you will get. For complex tasks, we recommend Gen2 and higher. And to solve everyday problems and save the budget, you can go down one step below. Keep in mind that the price of night vision goggles increases with the generation of the amplifier.
Weight and dimensions
This parameter will affect the comfort of wearing glasses on your head or helmet. Lightweight and compact night vision goggles will allow you to monitor for longer without any problems. When using a tripod, this value can be ignored.
Detection range
It is best to have a versatile option with focusing from 0.25 to infinity. But, unfortunately, this is not all affordable. Look for an acceptable option for your conditions.
Fastening system
Be sure to observe how the fastening systems of a helmet, a tripod, etc., are combined. Try it on before buying and evaluate the comfort.
Automatic shutdown when illuminated by bright light
You are required to use it. Will save your equipment from breakdown.
Degree of protection
Depends on your conditions. Are you planning a vacation or working in difficult situations – you need an appropriate degree of protection. A separate article is a complete protection against water. Essential for yachting, fishing, hunting along the coast, and other places associated with water. For solving everyday tasks, the basic configuration is quite enough.
Working hours
Again, it all depends on your specific conditions. But keep in mind that frost, Wi-Fi, and all additional functions drain the battery faster. If you plan to use them, pay attention to a replaceable battery or batteries with increased capacity.
Night vision Goggles range
Gen 1 is the most primitive, suitable for learning or playing. Not recommended for use where gender, age, clothing details, or hidden objects need to be seen. It necessarily requires backlighting with an IR flashlight. The backlit equipment is visible to anyone using night vision technology.
Gen 2 and 2 + are well worth the investment. Suitable for hunting, sports games, fishing, guarding, property protection. That is, solving the bulk of the tasks of an ordinary citizen. Not ideal for solving complex tactical tasks.
Gen3 is suitable for professionals in all fields of activity where night vision goggles are used. They are mainly used by the police and the army for solving tactical problems.
High-end professionals only use Gen 3+, and the military is not available to the mass consumer. Highest class with almost unlimited possibilities.
Essential parameters for beginners
Important information for beginners – do not move around the terrain with a magnification greater than 1x. Night vision goggles require some getting used to for comfortable perception of the image at 1x magnification. And at higher magnification, you can get injured due to inadequate perception of the distance of objects.
When choosing your first glasses, you should pay attention to studying your conditions and future tasks. Everything matters temperature conditions, the presence of precipitation or vice versa, sandstorms, working hours, the estimated distance of the target, the degree of illumination of the area, how you plan to wear your night vision goggles. It is necessary to consider all the factors that affect the choice of the model and choose the desired price segment for which you are ready to spend your budget.
Then, guided by our point "What to look for with night vision goggles," pick up night vision goggles on the Internet. Try to collect as much information as possible. After that, try to personally assess the comfort of using glasses when visiting a store or renting a model. After that, you can decide whether to buy or if you need to resume your search.
Anyway, we wish you the best of luck with your first purchase of night vision goggles. We are sure that you will get a lot of positive emotions and additional opportunities with the advent of night vision goggles. We hope we have helped you a little in the complex world of night vision goggles and made your choice easier.